---
Makeup Before and After Photos
---
We love revealing everyone's natural beauty. Check out these before and after photos of makeup done by our team on real brides.
---
Hair Before and After Photos
From updos to half ups to glam waves, here are several before and after photos of different hair styles.
---
It's no secret our team comes fully prepared with an assortment of hairsprays, but finding the one that works the best is where we have the inside scoop! Here are our recommendations for the best working sprays, flexible sprays, and texture sprays.
---
meet Allison
I'm so happy you're here
I started Reveal because I had a passion to build a team of talented professionals in the beauty industry that was better than anything out there. I completely fell in love with the diversity of hairstyling and makeup on Oahu. It is so rewarding see this small business grow and our team achieve new goals.
---
---
---
reveal best looks and venues
---
Top Styles in Las Vegas, San Diego, and Hawaii
---
Check out some of our favorite hair and makeup looks and locations in each of our Reveal Locations. From the city to the sea, each looks is unique and beautiful.
---
---
reveal team favorites
---
Hawaii's Top Styles
---
Check out our favorite hair and makeup looks by the Reveal Hawaii team. Each artist picked their favorite look and explains why it's the look they love. Check it out to get inspired for your wedding or special event.
---
Our story began with Allison, who began her career as a model at the age of 13 and fell in love with the behind-the-scenes aspect of the industry. After years of experience as a model and hair stylist, she had a vision of building a reliable professional hair and makeup team who shared her passion of helping people feel their best through beauty. She created Reveal and built a team of diverse, talented artists. Since opening in 2015, the Reveal team has beautified thousands of clients in Hawaii.
Over the years, Reveal has become a standout in the beauty industry. Our team's combined talent has led to a notable list of achievements that makes us a first choice for brides in Hawaii. We feel proud to have earned the accolades of Wedding Wire Couples Choice Winner and The Knot Best Of Weddings since 2017. You'll catch our beautiful brides featured in multiple publications including The Knot Magazine, Wedding Sparrow, Green Wedding Shoes, Magnolia Rouge, Wedding Chicks, and Style Me Pretty.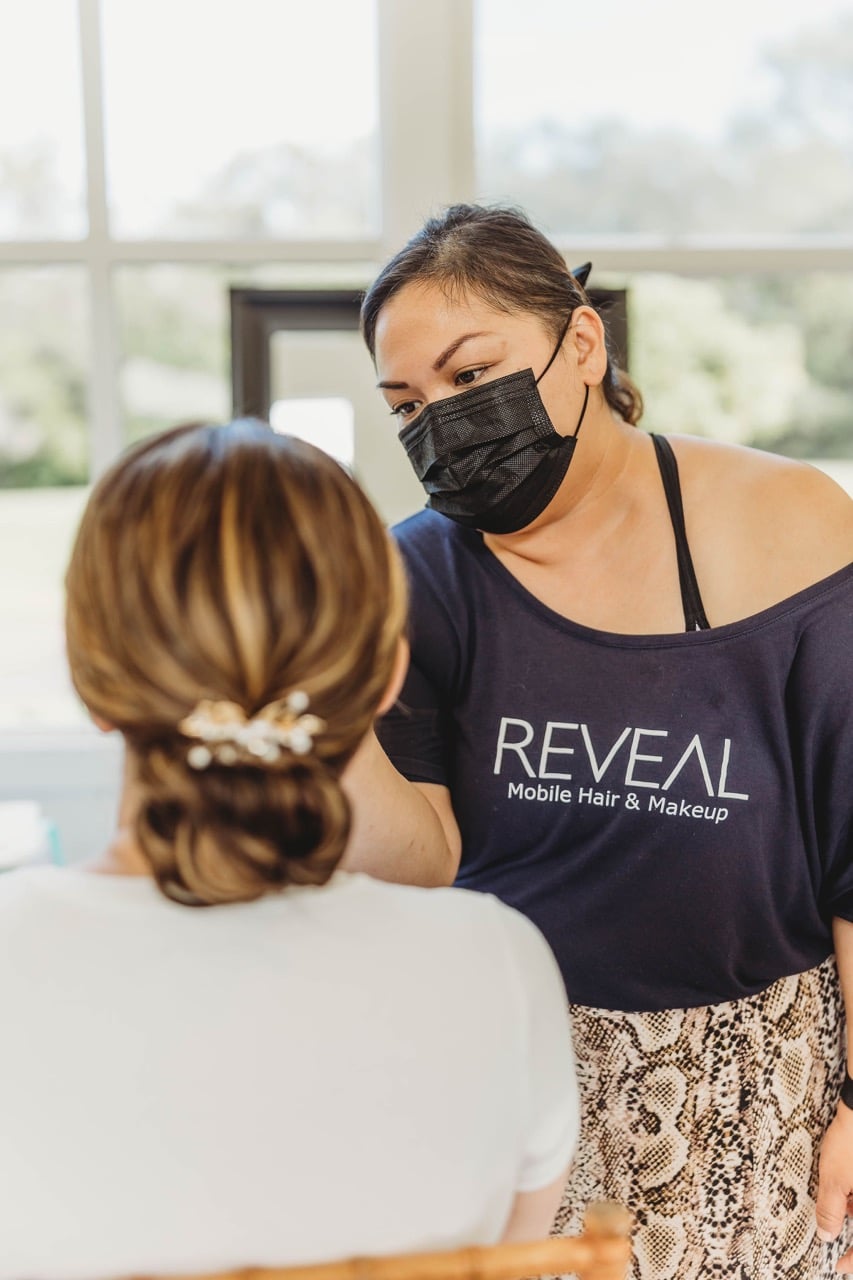 Reveal expanded to the mainland! We opened two new Reveal locations in Las Vegas and San Diego in 2022. We've created amazing teams in both locations!
We can't wait to meet you!