FAVORITE HALF UP HAIRSTYLES
Half updos are our favorite go-to look for sweeping your hair away from your face to show off your beautiful face. Half ups are the most requested hair style. Here are four of our favorite half ups.
For this half up, we layer curls in opposite directions to create texture and volume without feeling stiff or too glam. Leaving the ends a bit straighter gives an effortless feel. We love a textured look for outdoor weddings. It holds up well with any weather that may come your way. Fresh flowers add a romantic touch.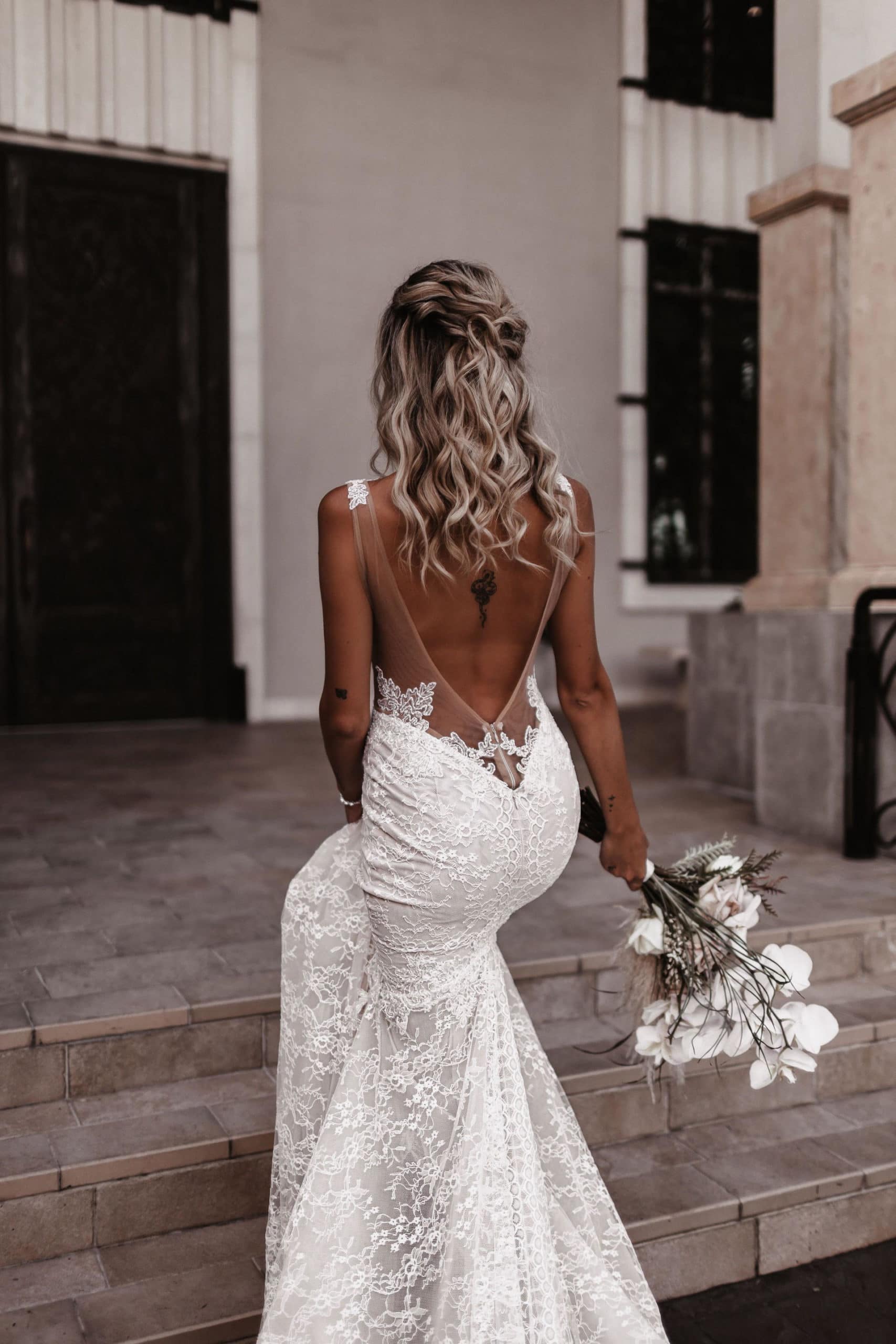 We just LOVE a twisted half up. With the right flow away from the face and some volume, the twists create a little something extra from all angles. A twisted half up is suitable for all ages and events. We create this look on flower girls, moms, bridesmaids, brides and even for proms. It is a classic choice as it opens up your face a bit for photos but still has a feeling of being down.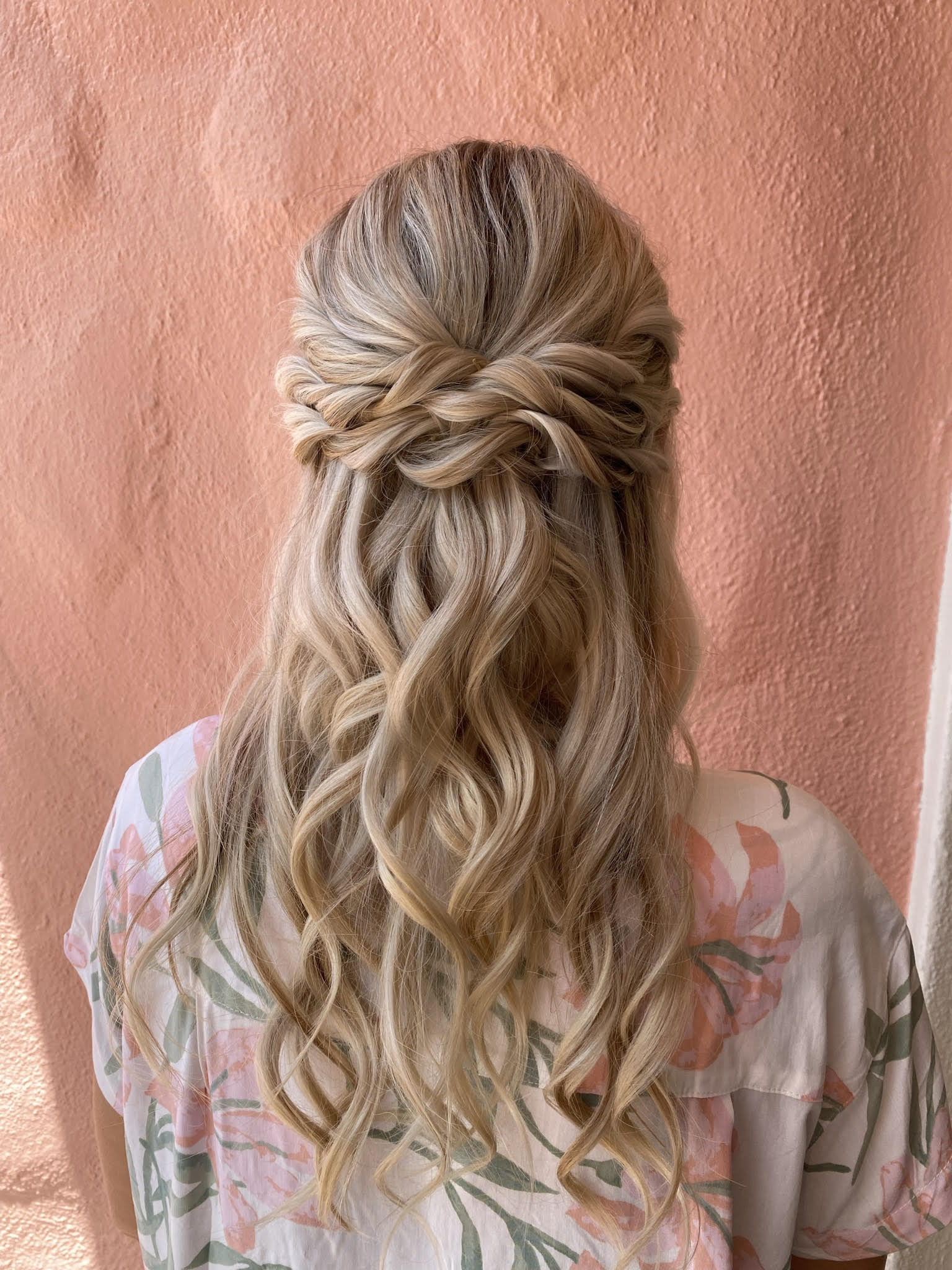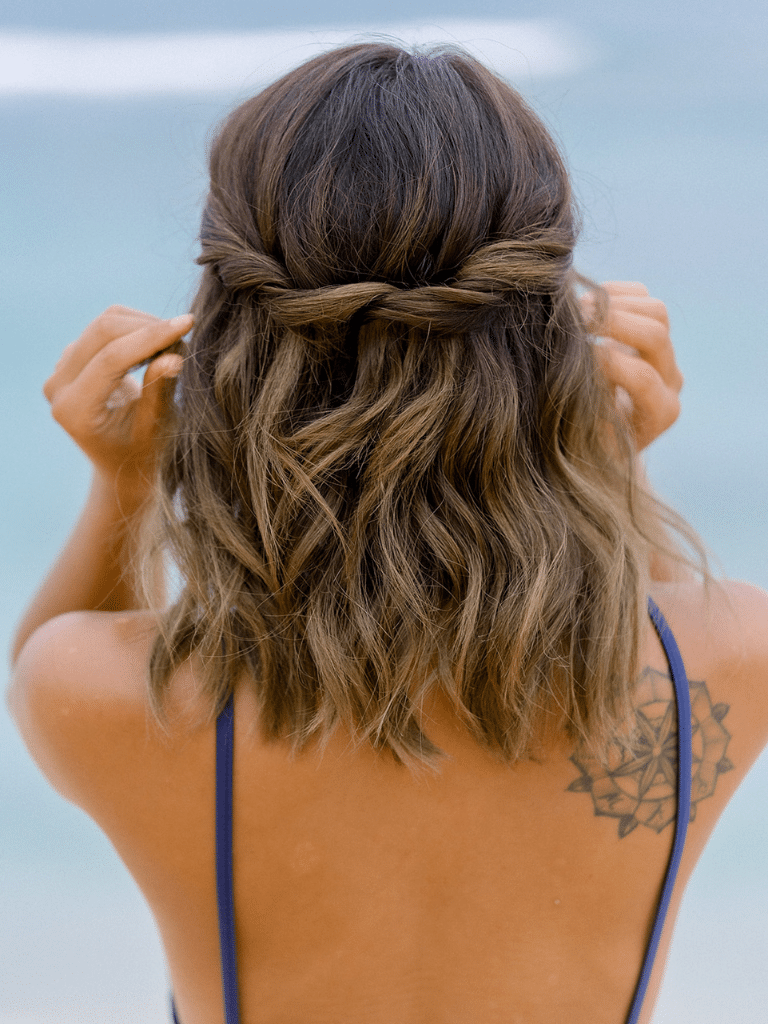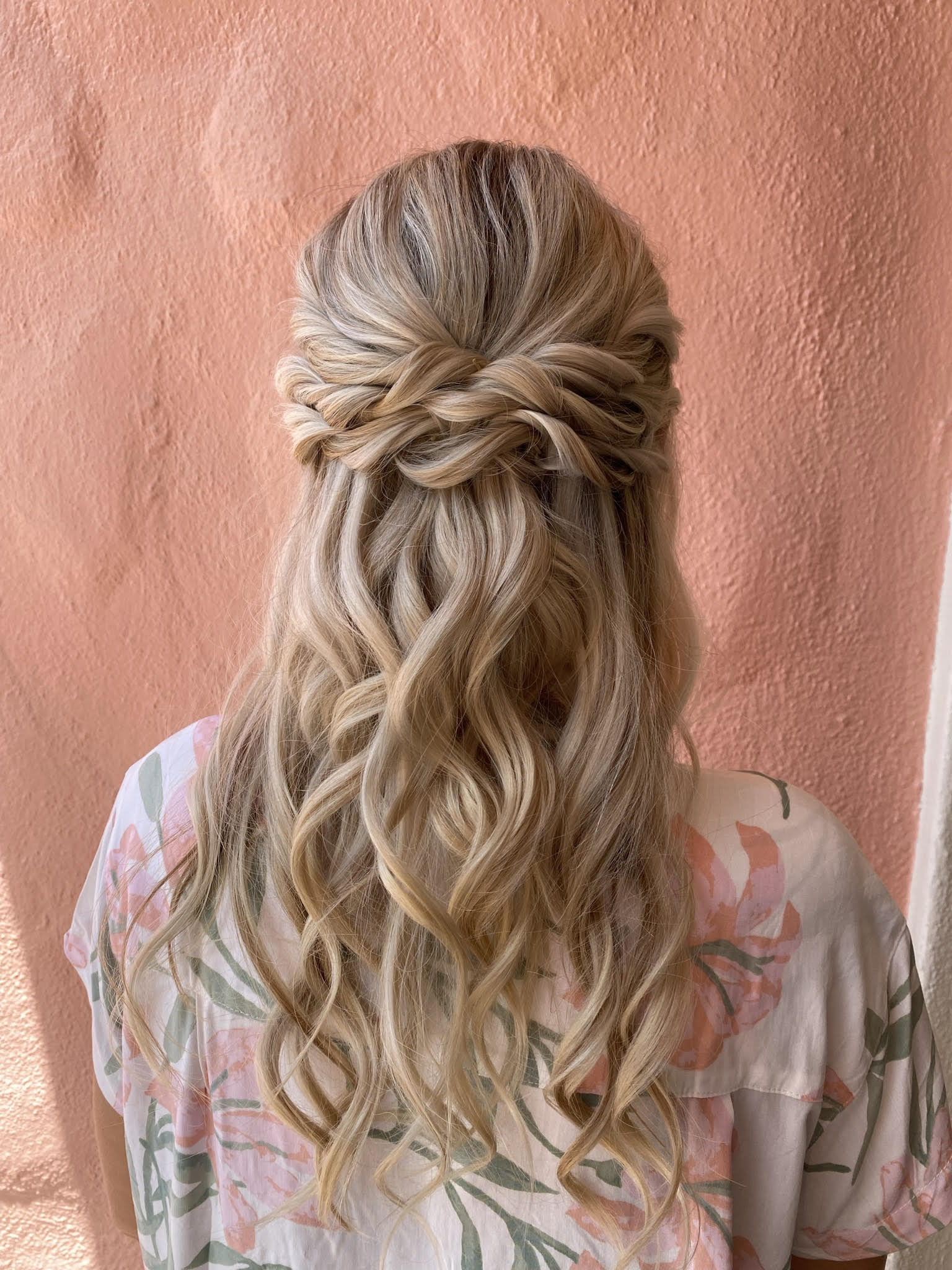 Braid lovers, this is a go-to for you! Braids aren't what they used to be. We can create full, textured braids in all different ways. A go-to is the half up braids with curls. Highlights really help define the braids and make each section show dimension. Braided half up styles can be boosted to the next level with a simple hair accessory or with flowers incorporated throughout or at the center.
These loosely swept half up looks are by far the most romantic and timeless. Having some hair gently swept back is fitting for every occasion and dress style. Less is more with this look, adding one flower or small accessory can spice it up without being too much.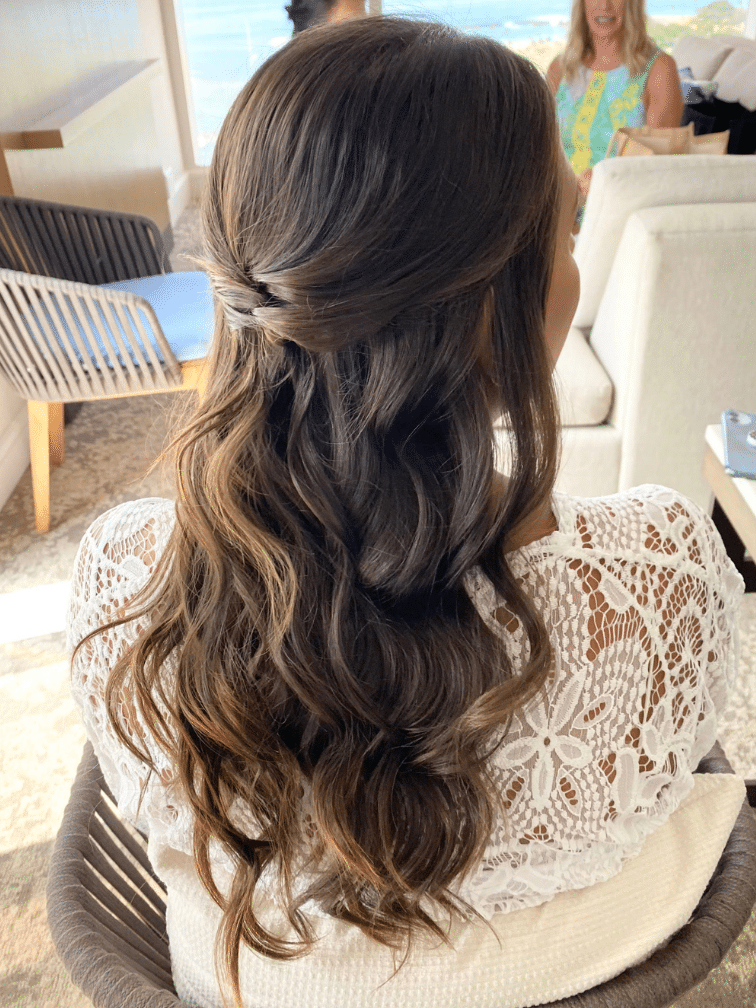 Photographers: Megan Moura, Connor Trimble, 4Corners Photo, Emily Choy
"I started Reveal because I had a passion to grow a team with diverse skills in hairstyling, makeup and spray tanning. I absolutely love giving people an experience where they feel confident, beautiful and excited for their wedding day or special event. I am so excited that our team has expanded from Hawaii to the mainland."
---
We're social
---
Let's be Friends
Follow us for beauty tips, behind-the-scenes shots, & more! Get inspired and find your favorite looks by our team.
---